Oficialmente asombroso
709 empleados globales en Liberty Specialty Markets establecieron un nuevo título GUINNESS WORLD RECORDS™ para la cadena de videos en línea más grande que pasa una botella de agua para apoyar a WaterAid. El nuevo récord mundial recaudó un total de £ 1,500 para WaterAid. El récord mundial anterior fue de 464 personas.
Mira este vídeo para aprender más
Nuestra estrategia CSR
Nuestro marco estratégico de Responsabilidad Social Corporativa (CSR) se divide en tres temas. Ayudándonos a enfocar nuestras actividades en asuntos en los que creemos que podemos marcar la diferencia. Nuestras iniciativas de CSR se centran en proyectos donde vivimos y trabajamos, y en el mundo en desarrollo que:
Mejorar los resultados de la educación y el empleo
Proporcionar comida y refugio a los necesitados
Mejorar la salud y el bienestar
Estos proyectos deben generar beneficios tangibles a largo plazo
"Serve with Liberty Specialty Market" es nuestra iniciativa anual, que anima a todo el personal a participar en proyectos de voluntariado y participar en una variedad de tareas prácticas y oportunidades especializadas.
En 2019, 670 empleados de Liberty Specialty Markets de nuestras oficinas en todo el mundo contribuyen con su tiempo a 64 proyectos.
En 2020, no pudimos llevar a cabo nuestra iniciativa anual debido a la pandemia de COVID-19. Sin embargo, tuvimos una respuesta caritativa específica a COVID-19 como se describe aquí.
"At Liberty Specialty Markets, we create products and insurance solutions that protect the social and economic development of individuals, communities and businesses across the globe. Our mutual status brings advantages that reduce risk in an unpredictable world. We make time for what matters to our partners, aiming to build supportive relationships over time. In short, our mutuality unlocks opportunities to prosper together.
Our CSR focus is very clear – to support organisations and charities making a difference, both locally and globally. And we take this one step further by encouraging our people to make a difference in their local communities. Our focus on small, local projects runs alongside our support of a handful of more well known, high-profile charities that we believe are making a huge difference where we operate or in remote or impoverished communities.
This review covers activity between 1 July 2019 - 30 June 2020. Many of our planned activities had to be deferred because of the COVID-19 pandemic, such as our annual global volunteering campaign, Serve with Liberty. However, we continued our commitment to make a difference, putting people first and helping make things better for the most vulnerable in our communities.
2020 has been a time where it has been especially important to be a strong community and volunteer our time and efforts. I'm incredibly proud of my colleagues who put significant time and energy into volunteering, fundraising and making well informed decisions on where our corporate donations can make a difference. They take their roles very seriously and much of the work they do is over and above their day job."
Our CSR focus is very clear – to support organisations and charities making a difference, both locally and globally.

Matthew Moore

Global Risk Solutions - President of Underwriting
Learn more about community initiatives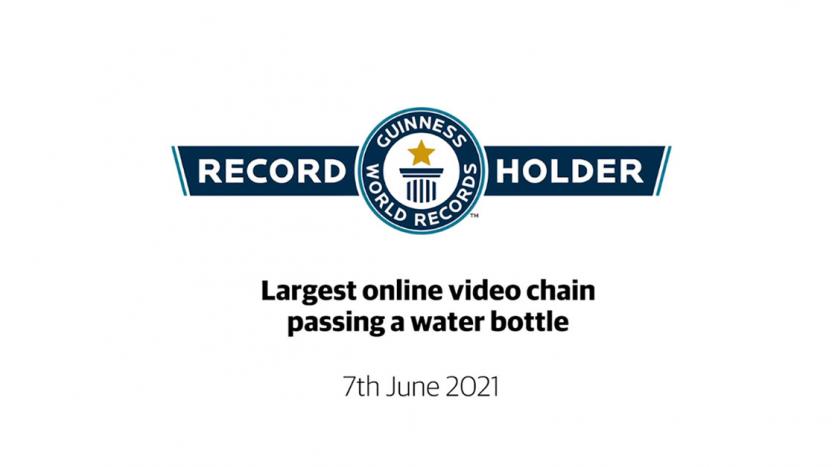 News
El personal de LSM consiguió batir un récord Guinness al apoyar a WaterAid creando la cadena de vídeos de personas pasándose una botella de agua más larga.